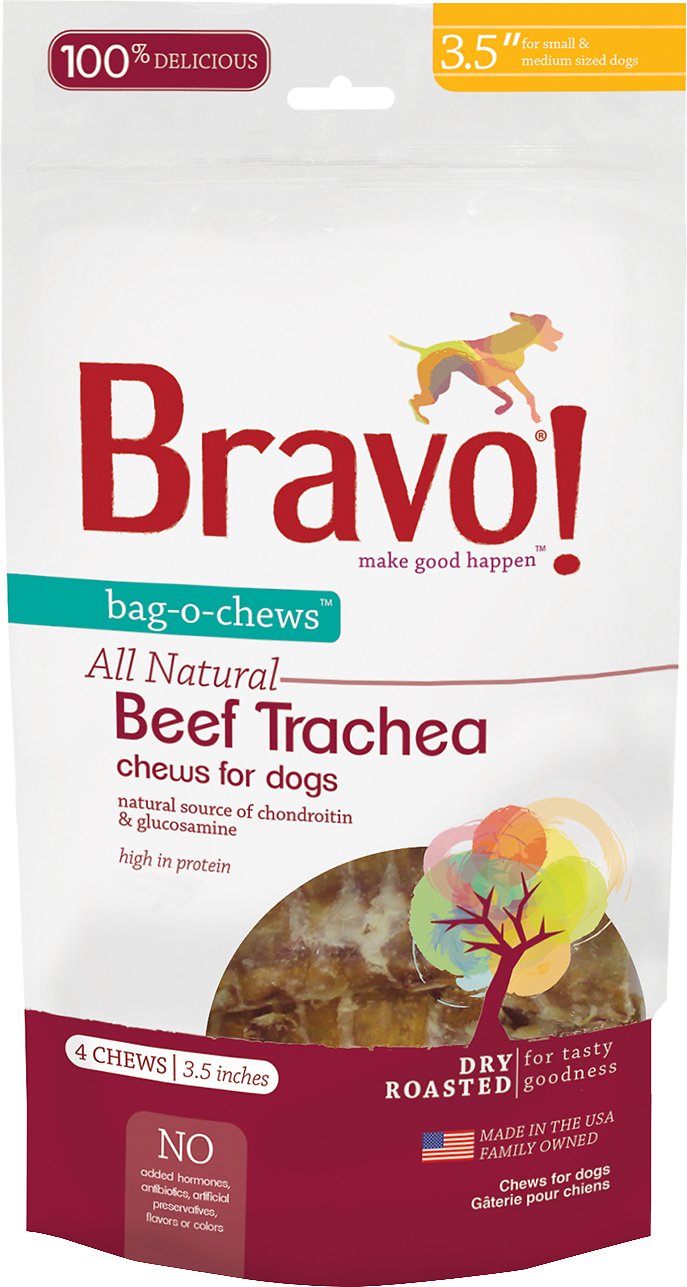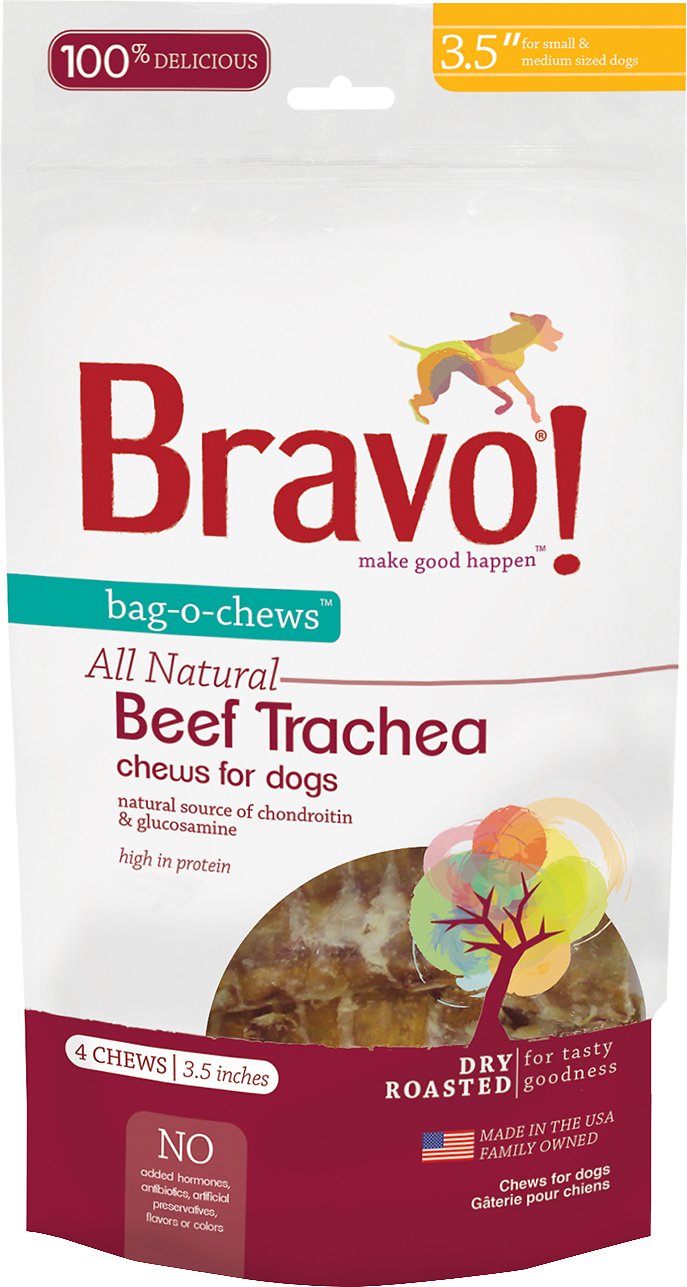 Bravo! Bag-O-Chews 3.5" Beef Trachea Chews Dry-Roasted Dog Treats, 4 pack
Natural Chews
Price :
$6.99
Click Here to check if you`re eligible for Local Delivery
Our Bag-O-Chews® Beef Trachea are naturally high in protein plus chondroitin and glucosamine, the building blocks of cartilage. Dry roasted to crunchy perfection, they offer tons of fun and flavor with every bite! As dogs chew, the crunchy texture also helps to naturally clean their teeth.
Small Breeds, Medium Breeds
Ingredients
Beef Trachea. 4,840 kcal/kg, 137 kcal/oz
For Adult animals more than 1 year old. Chews should be no more than 10% of your dog's daily calorie intake. These chews are not a substitute for your dog's main meal. As with all chews, to help prevent choking, owner should always supervise their pet when feeding.